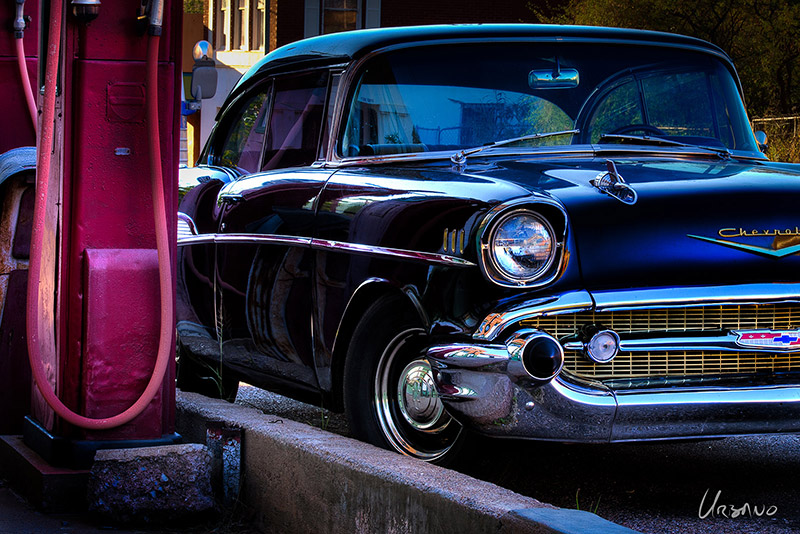 Photographer – Dominic Urbano
As much as I love old cars one would think that I might know more about them than I do. At the time that I took this photo of a 1957 Chevy sedan I had no idea it was a '57 Chevy… just that it was a great looking 50's chevy parked along the curb next to a couple of old red gas pumps. It was the customers in my gallery that informed me of that this was 1957 model year. That is was an 'old' car with great looking chrome, reflecting a deep blue sky, and parked next to contrasting red pumps was all I really needed to know to create the image. That my customers take additional pleasure in being able to see the details of one of the great classic american cars that they love makes the photograph all the better.
This photo was taken on one of my many visits to Bisbee Arizona. A great little town near the Mexican border Bisbee is full of great old brick buildings, twisting walks and stairs, and in this case… a great old chevy. Technically part of Bisbee AZ this car shot was taken in the 'ghost town' of Lowell, which lies between Old Bisbee and New Bisbee. Look closely at the chrome and you can see the red brick and green storefronts of the abandoned shops that line the old Erie Street walk.