MT RAINIER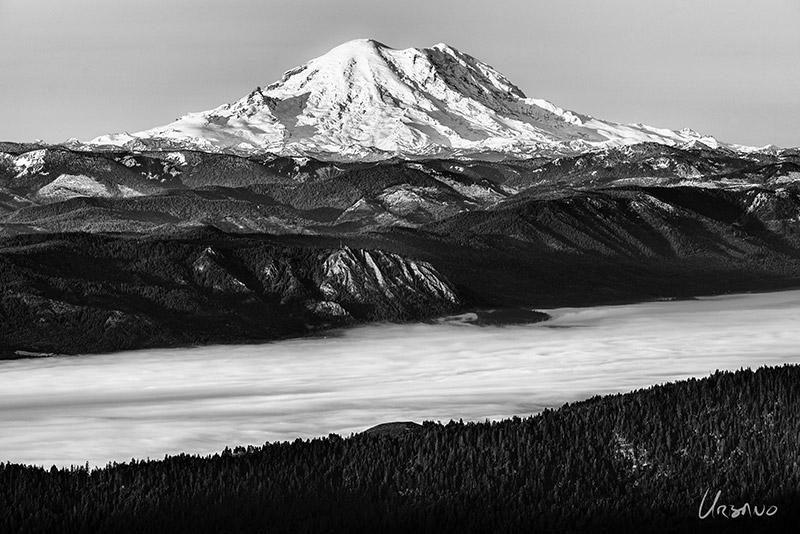 A recent visitor to my gallery in Leavenworth WA was thrilled with the detail visible in this photo of Mt. Rainier from the North. It is an unusual angle from which to see the mountain as there are no paved roads that will put travelers in position to see this view. He was, I would guess, in his 80's and had spent a great deal of time climbing on and around Mt. Rainier. He was able to point out different routes he had taken, naming each of the different rock formations and sections of the mountain. He and his wife spent about an hour visiting with me, sharing stories about their adventures on and around Mt. Rainier. It is moments like this that make having a gallery worthwhile.
This photograph of Mount Rainier, taken from over 60 miles away,  shows how dominate this volcanic peak is over the surrounding landscape. The valley below, filled with mist, hides the upper reaches of the Yakima river and Interstate 90. Barely visible along the edges of the clouds are power transmission lines, giving further perspective to this mountain scene.
Shot in early October this image of Mt. Rainier shows the jagged contours of the rocks and glaciers after a summer of snow melt. Within few months new snow will obscure the contrasting rocks and crevices as well as blanket the surrounding foothills.