TUMWATER CANYON IN THE FALL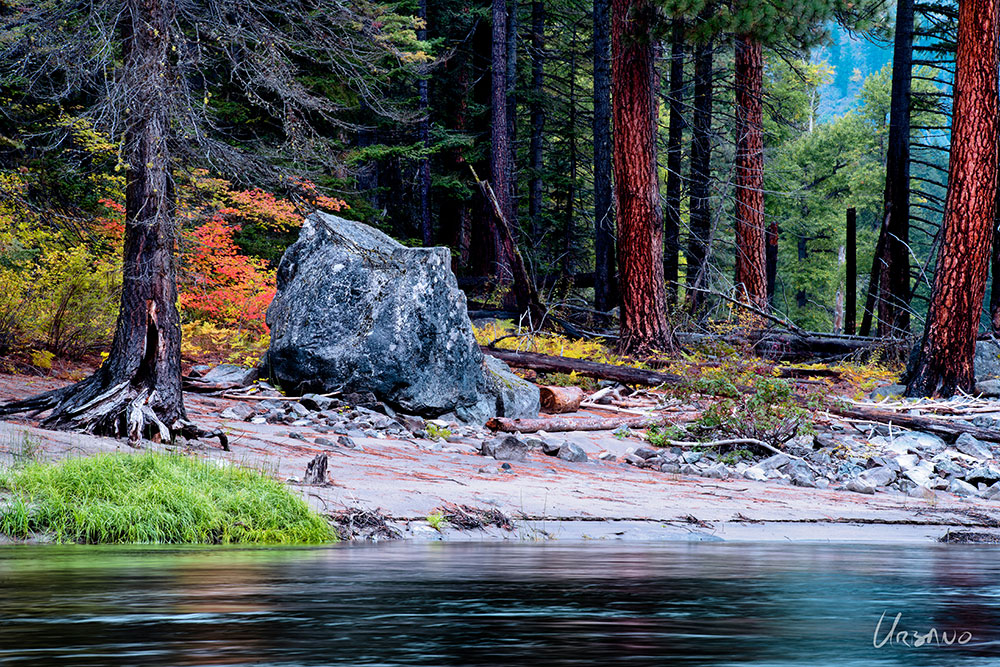 The real all star when it comes to fall color in the Tumwater Canyon near my home of Leavenworth WA is the vine maple. Generally small and unassuming, this spindly tree spends the spring and summer doing little other than adding a nice touch of green to the understory of the north cascade forest, but in the fall it becomes the blazing star of Pacific Northwest foliage.  With colors ranging from deep purples and reds, to oranges and yellows, the vine maple's place near the ground becomes the focus of many a camera lens. The banks of the Wenatchee river, as it passes through the Tumwater canyon, make for a particularly beautiful fall setting. Deep dark water with frequent rapids, large rocks, sandy banks, deep green grasses, and the ever present evergreens make the bright colors of the vine maple that much more striking.
This particular photo contains all of the elements that make the Tumwater canyon such spectacular spot.
The trick to photography in the Tumwater canyon is finding a spot to pull off the road. Highway 2 is carved into the face of this steep canyon and the road occupies what is effectively a shelf between the cliffs and the river. Most people take in the spectacular scenery while navigating the twisty road at 50+ miles per hour. By the time they do see the limited pull off areas that are available it is too late and they shoot on past. A U-turn is ill advised on this twisty road… so they continue on… missing one potential pull off after another. So, the first key to photography in the Tumwater canyon is to slow down.
The canyon is steep here and the Wenatchee river runs deep and fast through most it. If you do find yourself along the river here, be careful. There are many spots where a slip into the water would mean certain death. Take your time, secure yourself and your gear if you shoot from near the water edge.